Estate Sales
Total Care Estate and Property Services offers quick, hassle-free Estate Sales. Whether you are selling then entire contents of your a home due the a family member's passing, or just downsizing to move to a smaller or retirement apartment, we can help.
Organization and Display
We come to your home and go through all of the items in your home. They are cleaned, evaluated, and prepared for sale. The larger items may be displayed in your home and the smaller items will be relocated to display tables.
If we find items that may be especially valuable, or papers that may be needed by the family, we will set those aside and consult with you before processing them.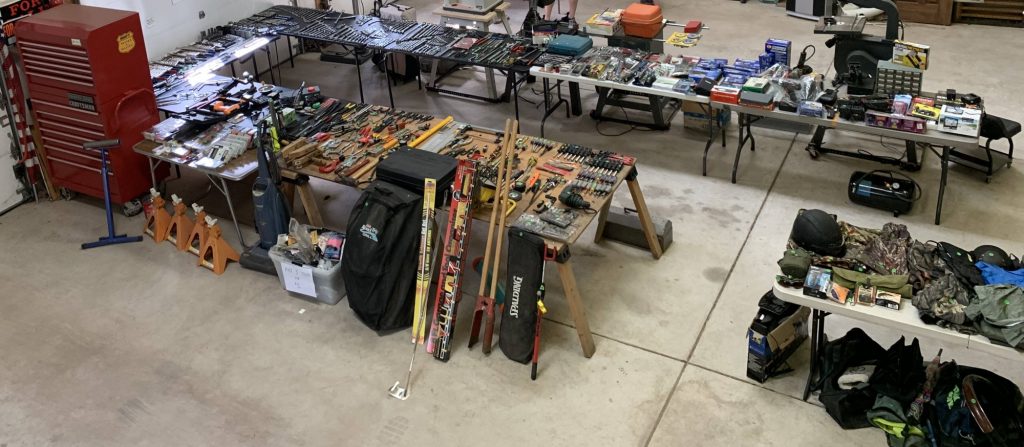 Pricing
We appraise the more valuable items, and work with a team of knowledgeable experts to determine the best prices for your items. Some items, like coins and jewelry, we may take to a dealer for the best price.
Conducting The Sale
We will conduct the estate sale at your home for 2-4 days, depending on the size of the estate. We will provide all staff necessary for the sale.
Because it can be an emotional time for the family to watch their loved one's belonging being sold, we recommend that the family NOT attend the sale, but let our qualified staff handle it.
Any items not sold at the Estate Sale can be reclaimed by family, donated to the charity of your choice, or disposed of.
Get A Free Consultation!
Give us a call - we'd be happy to help you!